SoundMaster SR88 4 channel trigger mod
10 avril 2014 - 2 commentaires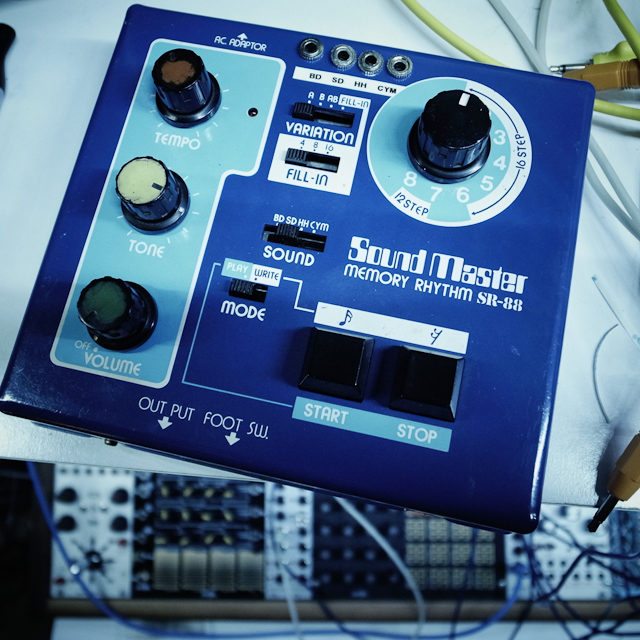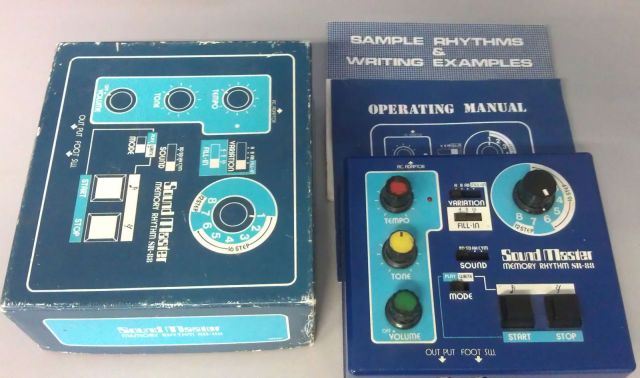 Principe de la modification
déclencher les percussions avec un séquenceur externe / trig the drums with an external sequencer
Modification
Les points où souder les entrées sont 16 (bd) 14 (SN) 12 (HH) et 10 (CY) du TC5501 il faut rompre la connexion entre le séquenceur interne et l'entrée trig en grattant la piste, la connexion sera normalisée dans le jack ainsi le séquenceur interne fonctionnera toujours si rien n'est connecté au jack, la modification n'empêche donc pas le fonctionne normal de la boite à rythme. On peut aussi utiliser des diodes et ne pas couper les pistes.
see points below, 16 (bd) 14 (SN) 12 (HH) et 10 (CY), you have to cut connexion between the sequencer and the trigger point, or use diodes. If you cut the track you can normalize it on the jack and the drum can work normaly when nothing plugged
Le circuit intégré RAM de cette bar est fragile (TC5501). Avec une SR88 dont la RAM est grillée on peut toujours déclencher les percussions en envoyant des enveloppes. Si vous avez une sr88 grillée ne la jetez pas !
Il faut déclencher avec des enveloppes, AD suffisent, maths par exemple idéal, en jouant sur les pentes et les formes des enveloppes on obtient ainsi des variations sonores intéressantes
trig with 2,3,4 envelopes, Maths is very good in that task, change the curve for more variations
Schémas / Schematics
SR88 :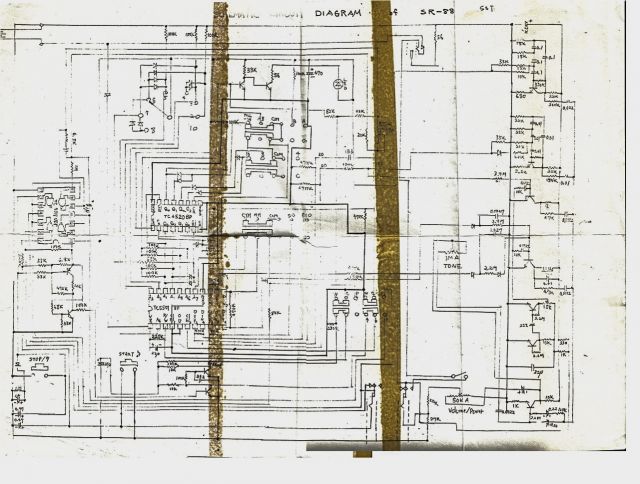 la DR55 qui fonctionne un peu sur le même principe et aussi avec un TC5501 :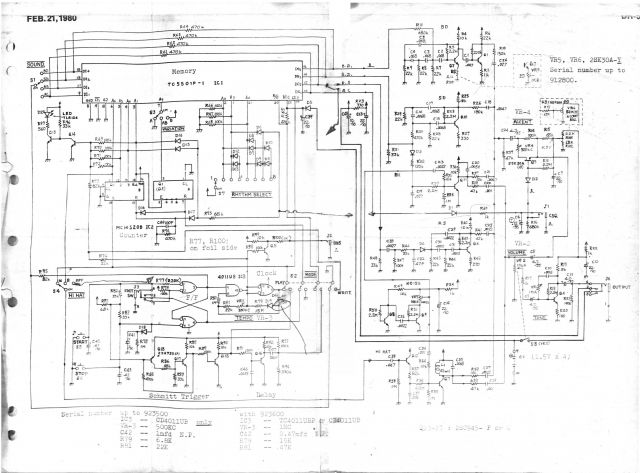 docs :
http://electro-music.com/forum/phpbb-files/soundmaster_sr88_264.jpg
http://www.sciforums.com/showthread.php?108361-Will-a-tantalum-capacitor-quot-behave-quot-substantively-differently-from-a-regular-electroly
http://www.butoba.net/homepage/sr88sync.html
accent mod : http://s4.postimg.org/7x6a93fxq/sr88_accent_mod.jpg
dr55
http://fa.utfs.org/diy/boss_dr55/dr55_schematic.jpg
mods : http://www.mrspring.info/vbulletin/showthread.php?2080-MOD-Soundmaster-memory-rhythm-SR-88